We understand that every designer has a unique use and requirement for our fabrics. Every fabric we design and create is original. This allows us to offer the opportunity to personalise everything to suit your specific needs.

Specific colours required to match your collection themes are possible. Bridal designer… everything can be made in Ivory, white and pastel tones. Fashion designer… everything can be made in black or red! You get the idea.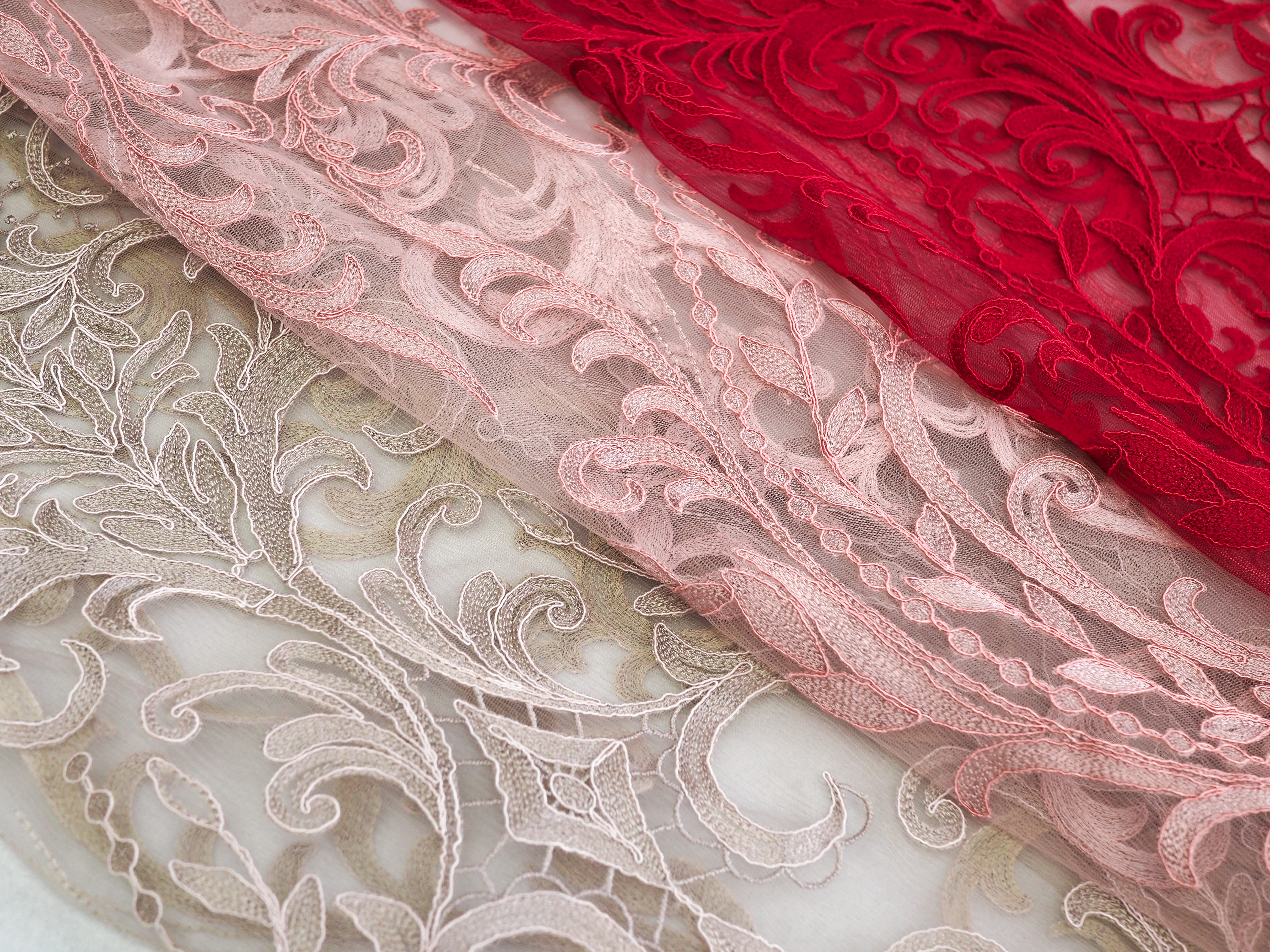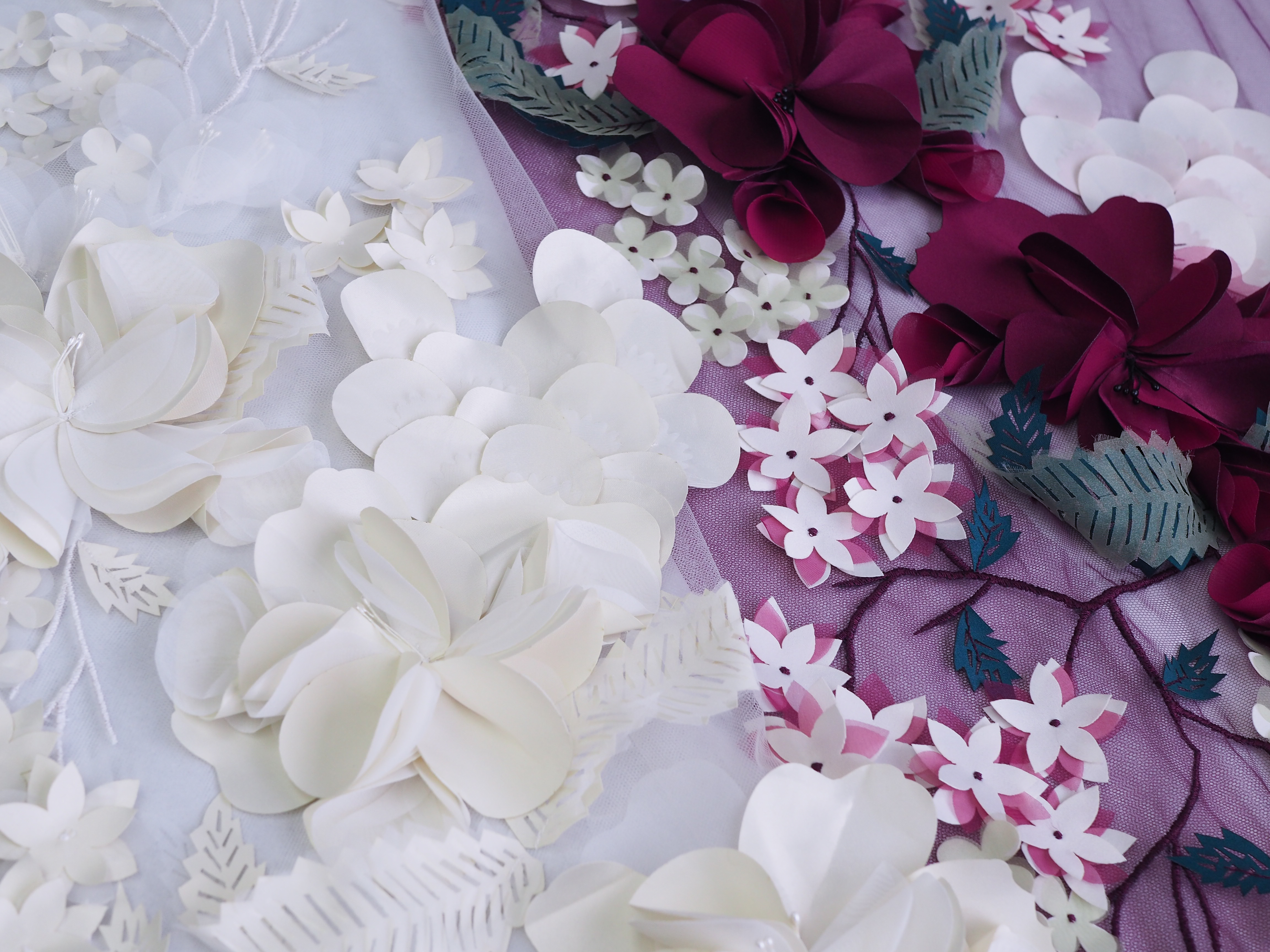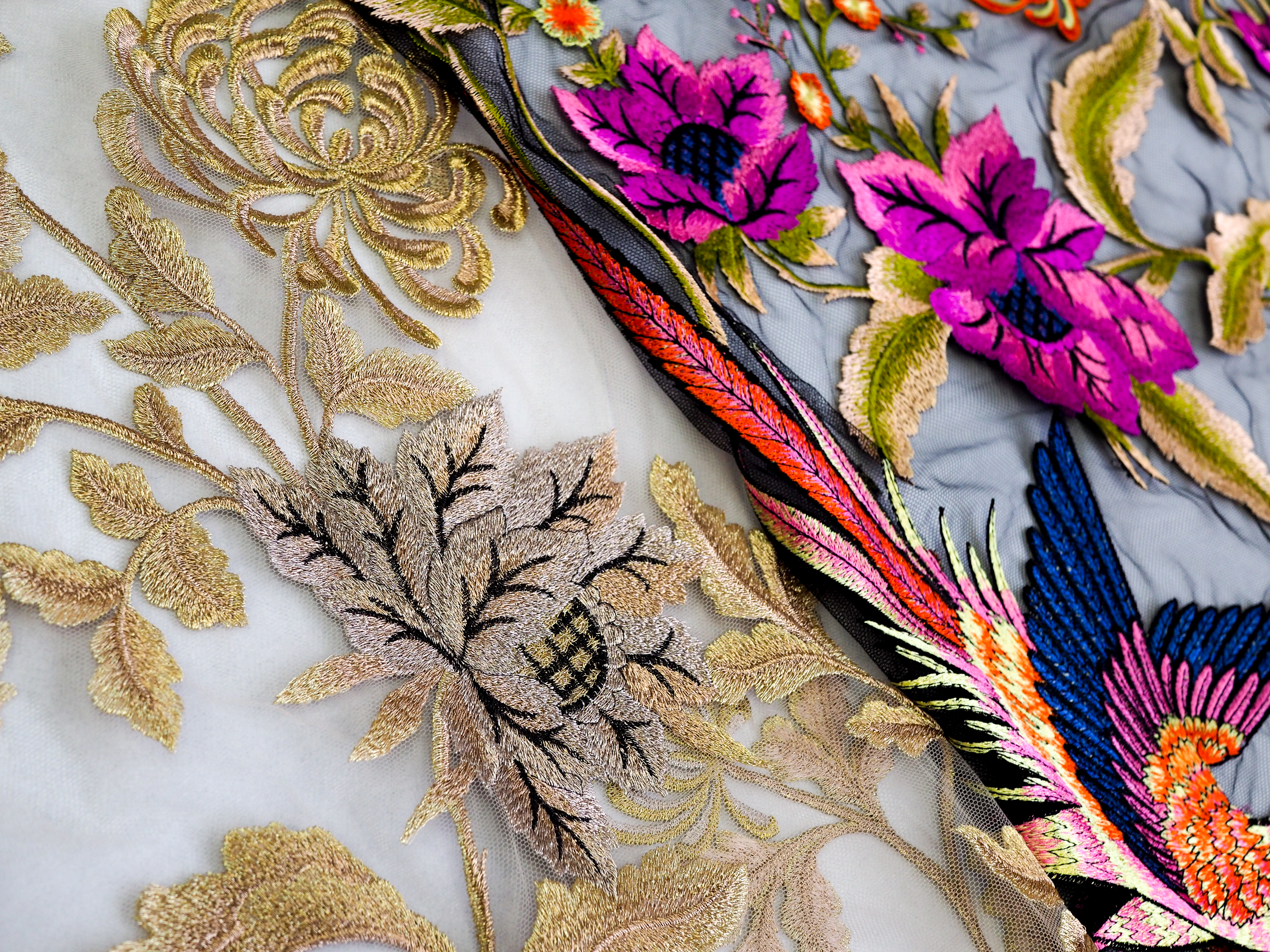 Sometimes you just have to go overboard with a full, extravagant, completely adorned fabric! However, if this is a little too much for your collection we can tone down the density and fit into your price point. We are extremely flexible in meeting our customers' needs, as we know you love to be creative too.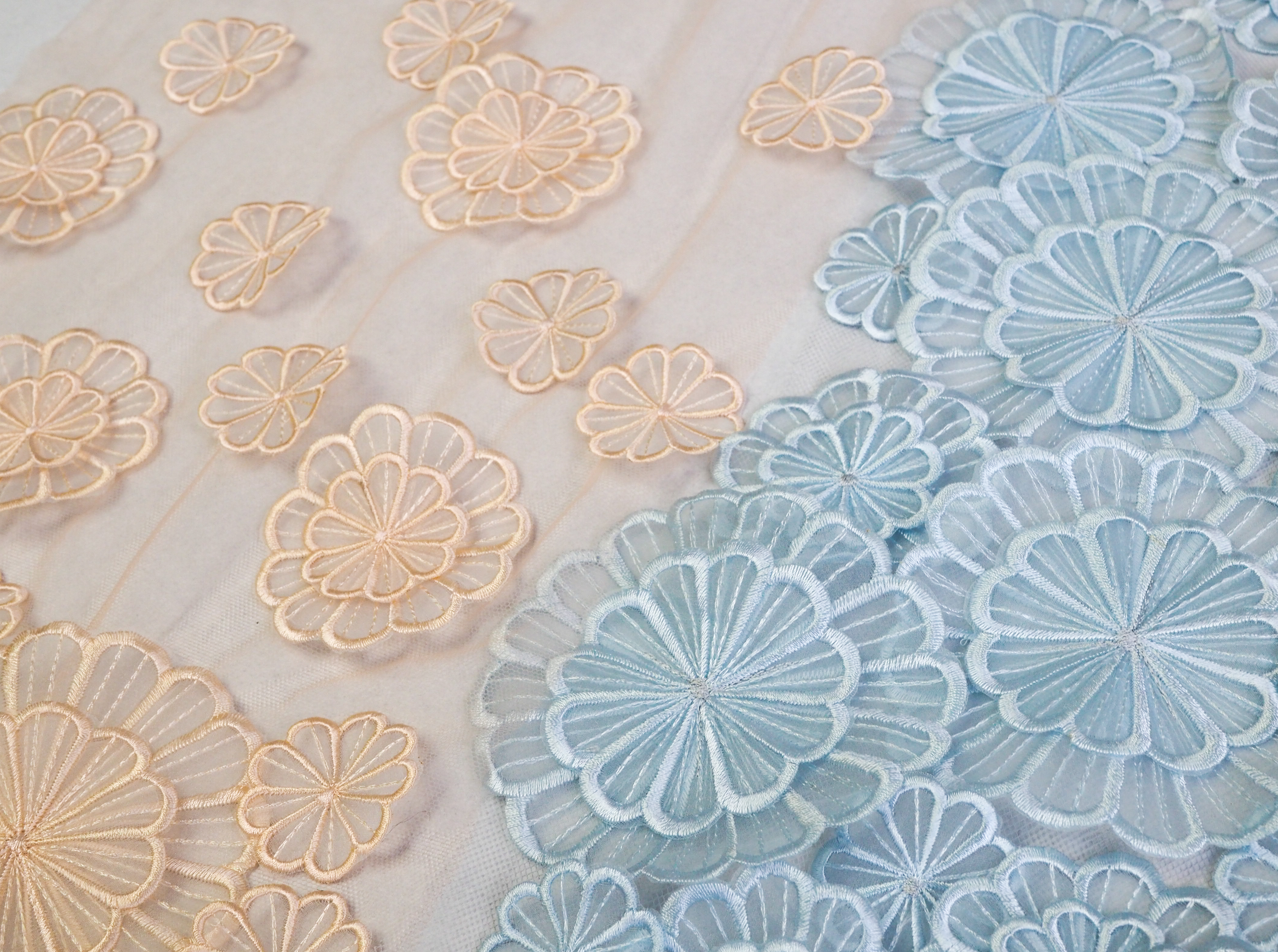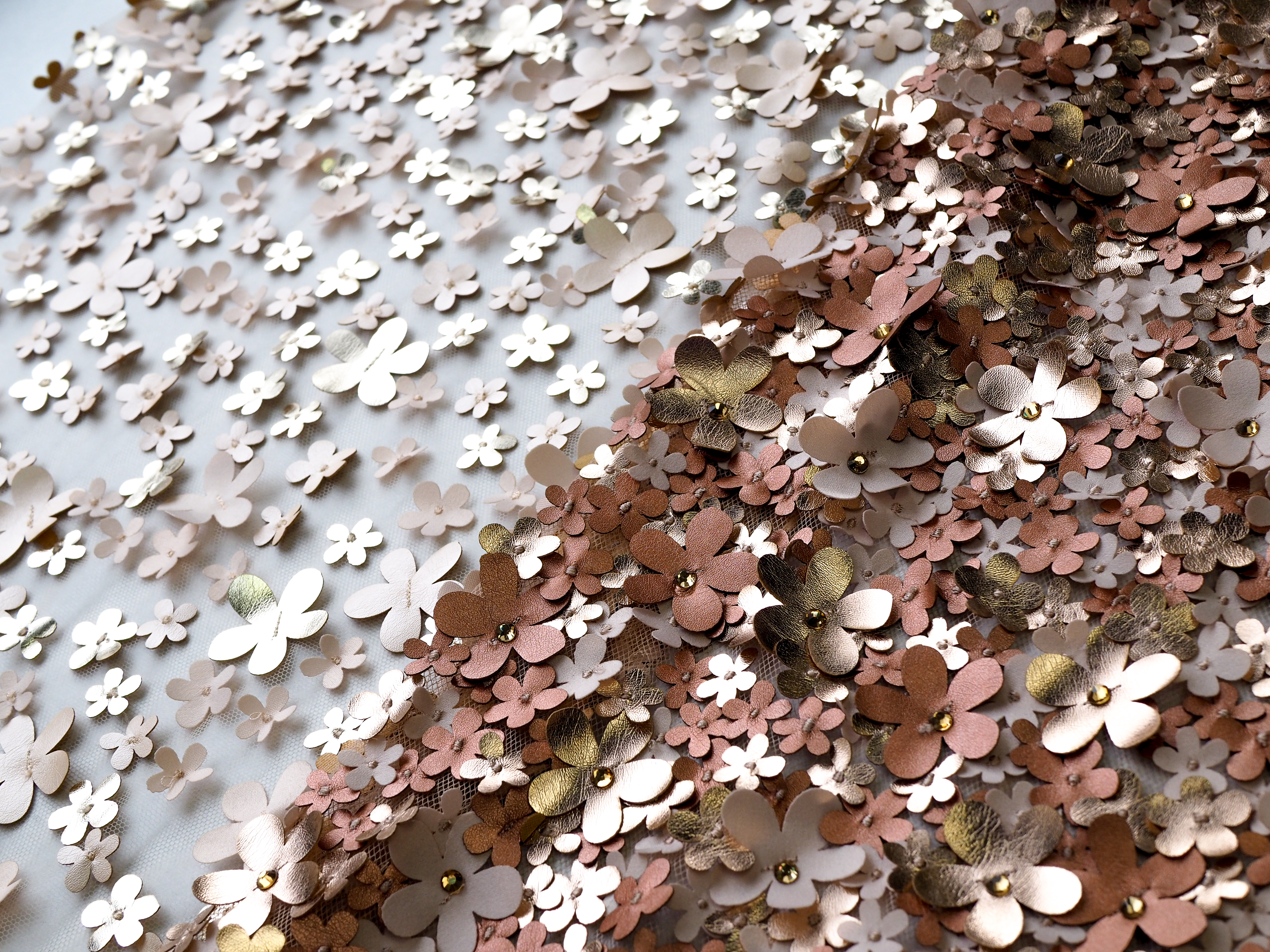 Our textile designs can be transformed into your perfect creation by working on your own signature fabrics for the ground. We often bead straight onto our customers choices such as tailoring twills, crepe de chine and silk satins. We are able to machine embroider onto a range of fabrics including faux fur, leatherette, velvet, silk brocades, crepe and more.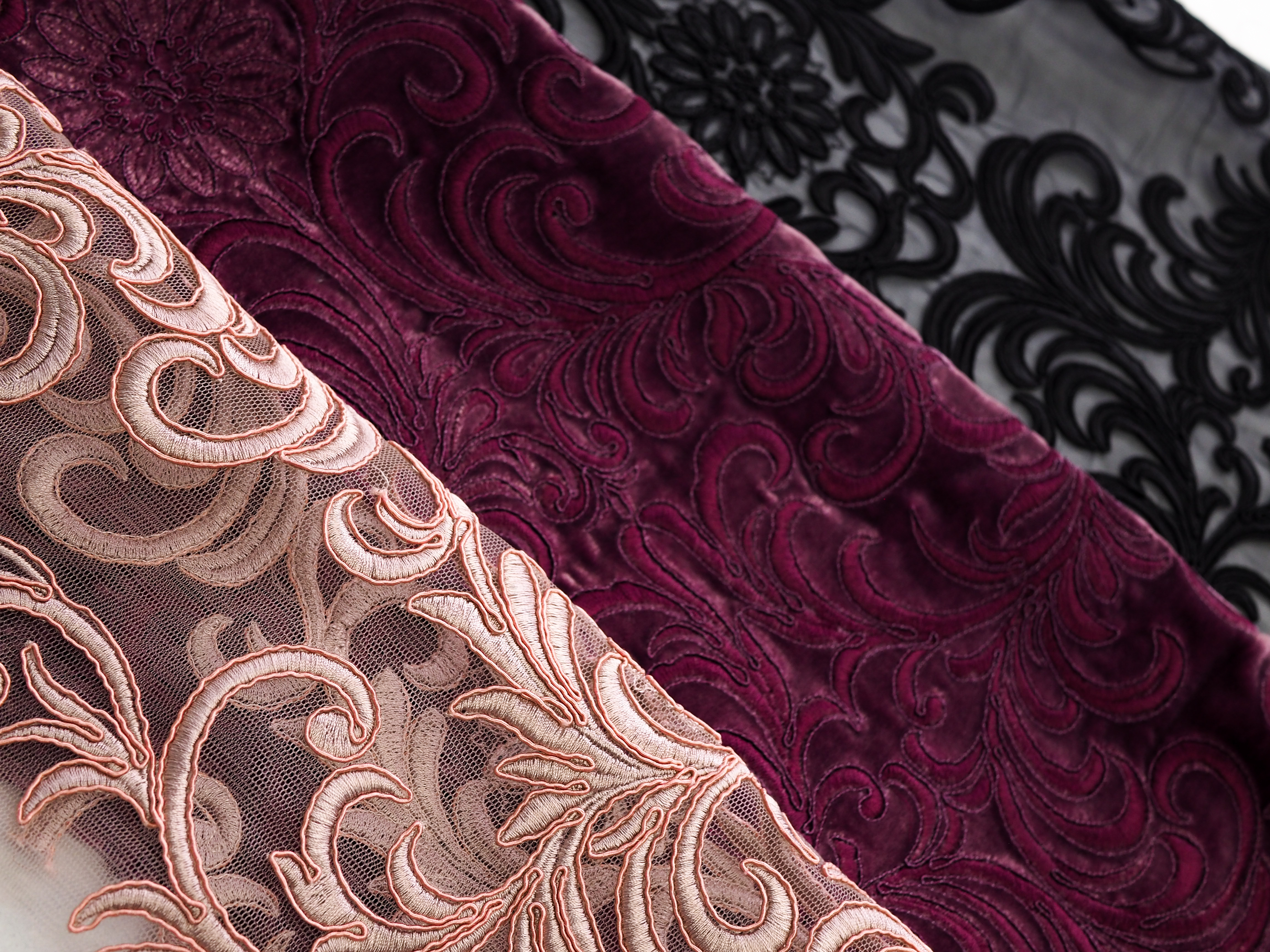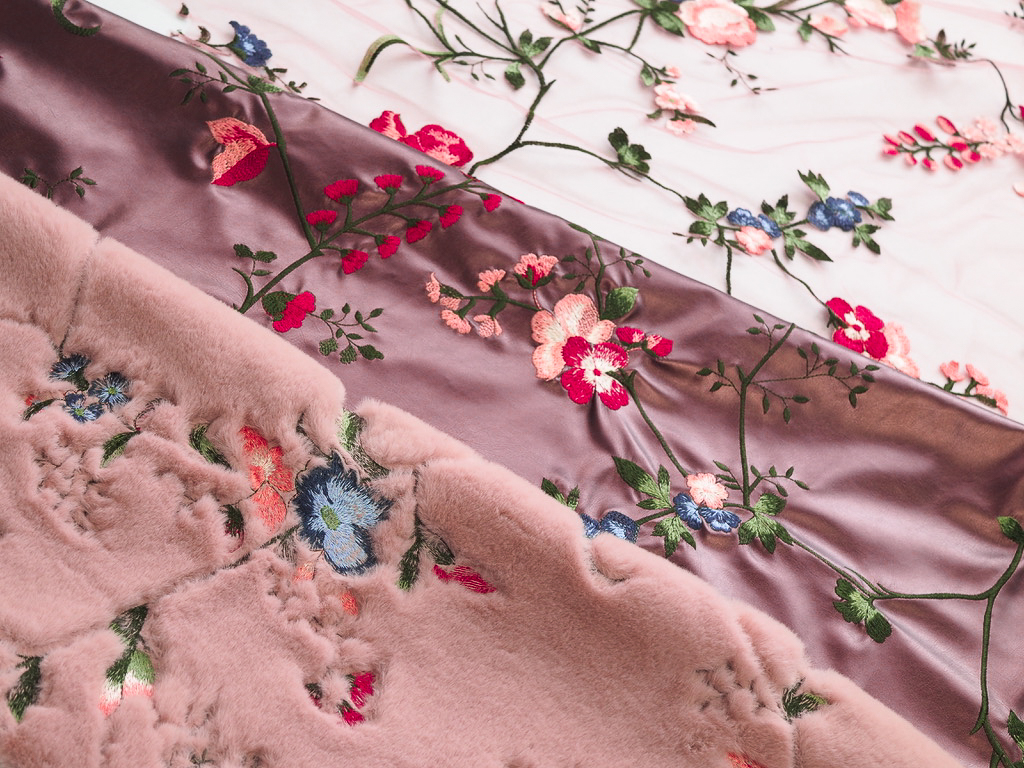 We have expertise when it comes to finished garment construction. We are able to help companies realise true couture, finished garments, that normally require huge minimums from their usual suppliers. We have the benefit of being able to use our artisan hand beaded fabrics and create the exact artwork onto pattern pieces needed for final construction. Here at Bella Tela we understand that not everything can be done in a mass production way and sometimes pieces need to be treated as an individual.
We produce beautiful silk garments for the most prestigious lingerie companies to heavily encrusted leather Jackets for fashion. We can also produce bag ranges from leather or faux fur to accompany your designs. Embroidered slippers have even made an appearance in the Bella Tela Studio too.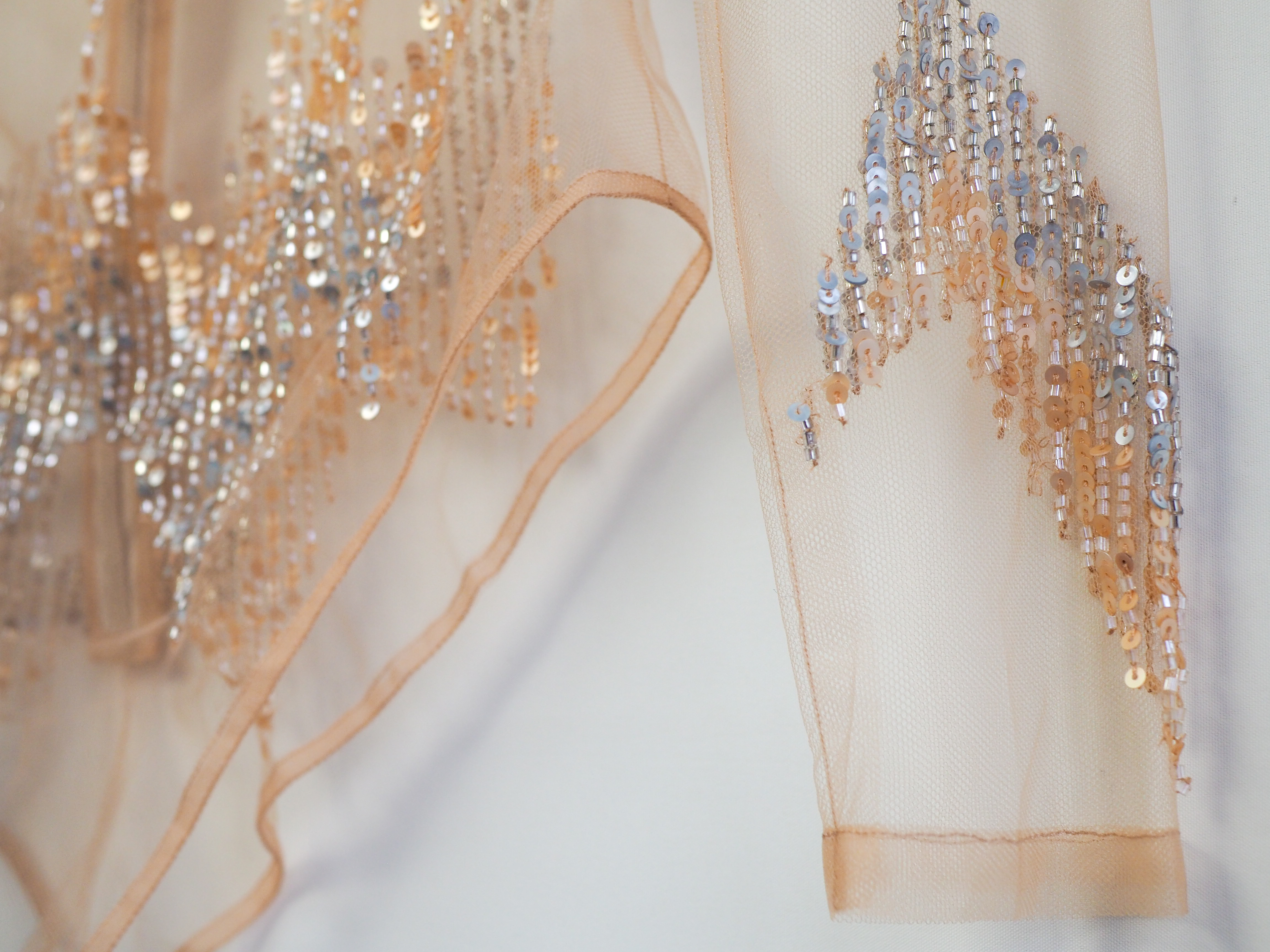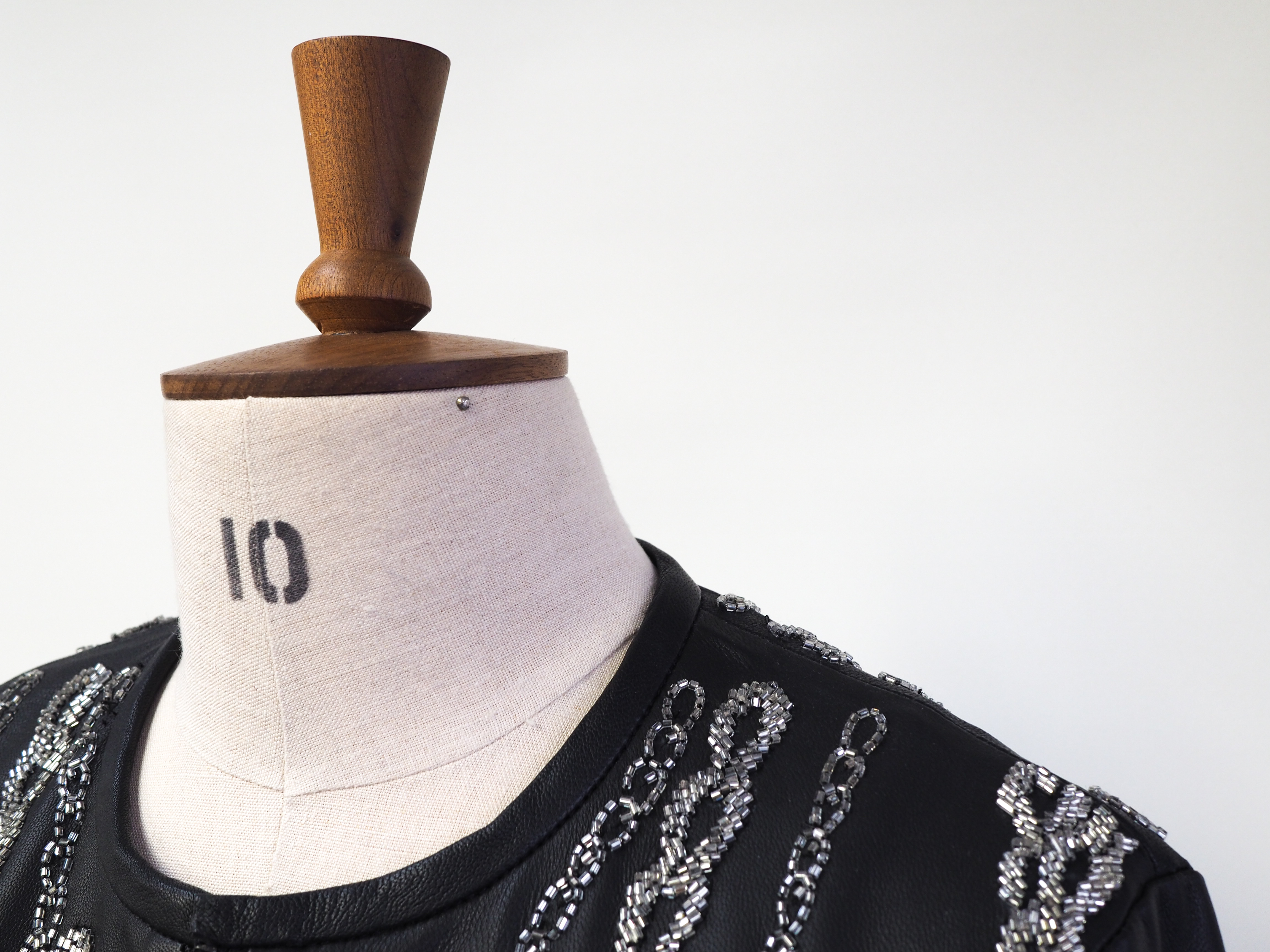 We actively work with designers on special panels for their garments. Layouts are created especially for you. We re-arrange floral designs into falling blossoms to fit skirt panels, smaller placements for bodices, even create large bridal veils and gown trains. Our mission is to make your creative visions a reality. Bella Tela's designers can develop your artwork into wonderful creations, whilst communicating with you openly throughout the process.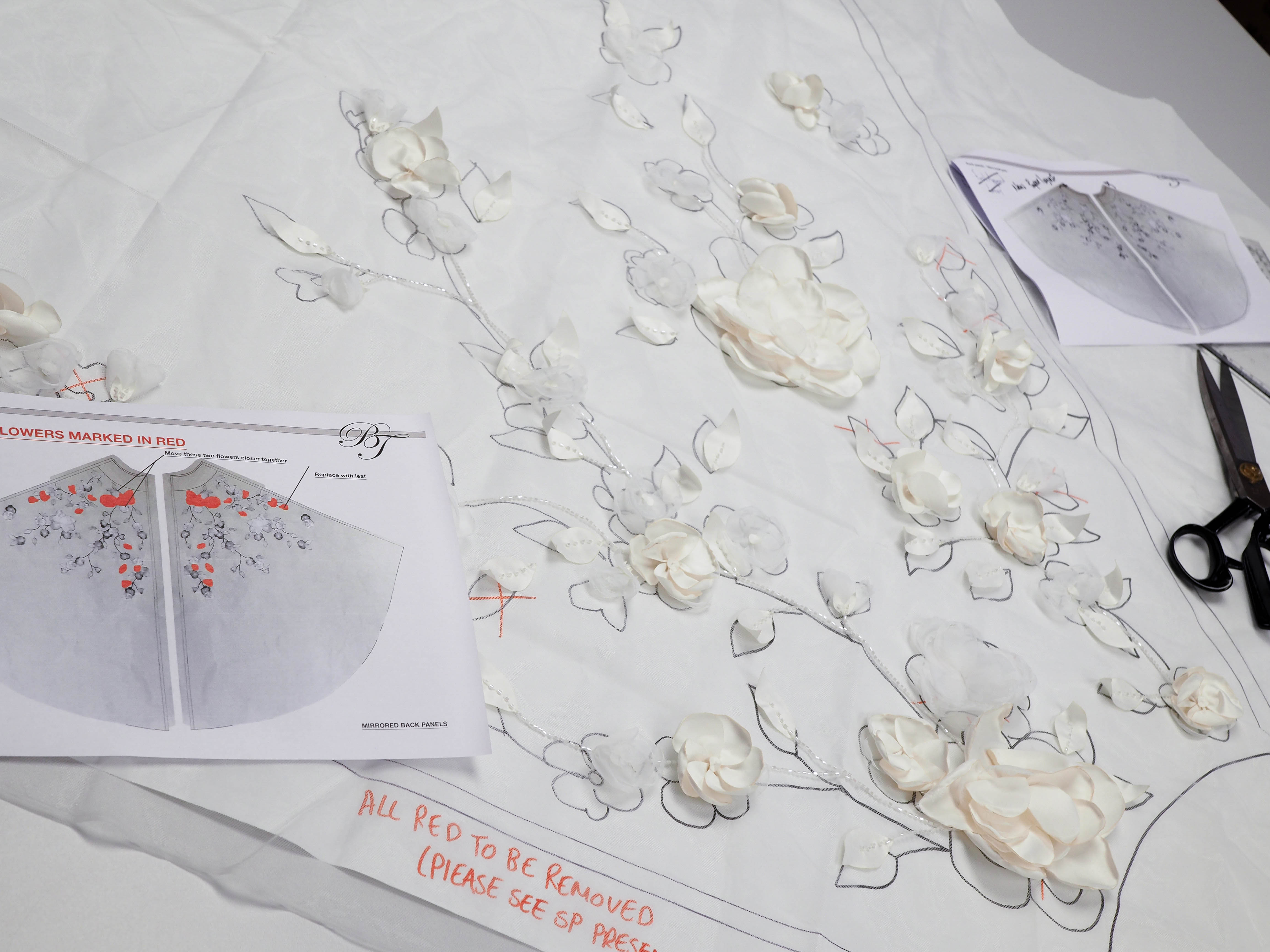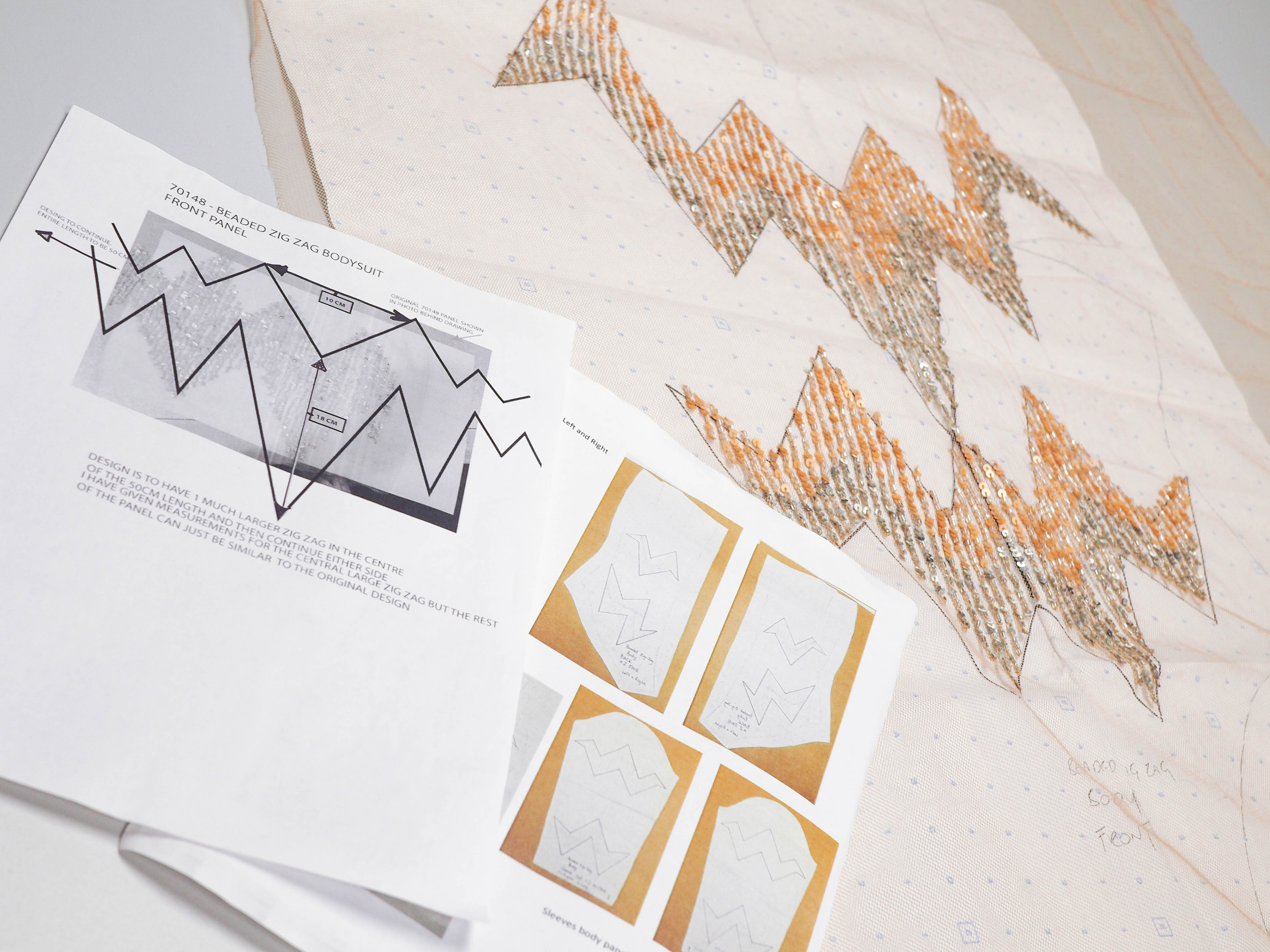 Alongside the range of speciality fabrics, we are able to develop fabrics for high volume production, working closely with clients we understand the critical paths necessary to achieve a timely delivery into your manufacturing facilities. From development to delivery all aspects of the process are overseen and communicated on a daily basis.